Good Oak Crankie
Using an old storytelling art form called a crankie, co-producers Lindsey Wagner and Kate Sokol cut scenery onto a hand-cranked scroll, and developed over 30 shadow puppets to cast dynamic silhouettes while moving through the social and environmental history of one ancient tree.

Inspired by Aldo Leopold's philosophies on nature and deep time, Kate and Lindsey adapted one of Leopold's essays, "The Good Oak," into a shadow puppetry performance.

The 8 minute performance is narrated and accompanied by live music and effects. Kate and Lindsey have been invited to perform Good Oak at Bardo Gallery (Cambridge, MA), Mystic Activity Center, Puppet Showplace Theater (Brookline, MA) and the University of Connecticut Puppet Arts Complex (Storrs, CT).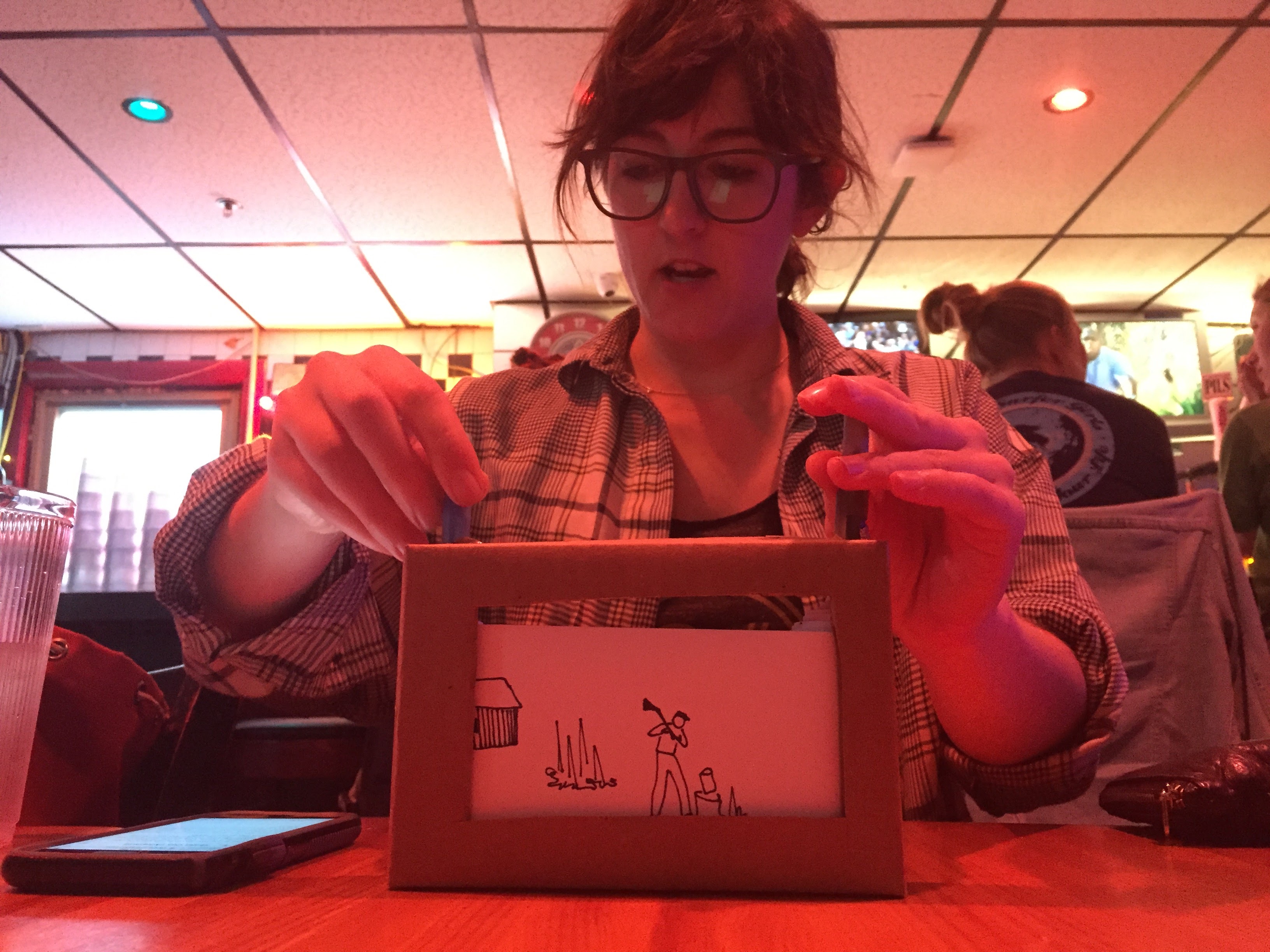 Planning a narrative for a crankie is like creating a film. The pacing of the narrative needs to be carefully coordinated to the frame rate so that the narration and images remain in sync. To eated several small scale prototypes that could be produced quickly and manipulated easily. We later used these prototypes to perform for audiences of one.

Most of the shadow puppets we used in the Good Oak performance were articulated, meaning they had mechanical triggers that could make the mouths and limbs of our characters move. Each puppet required careful design and testing to make sure the movement was just right.